In Memory of
Peter J. Brignola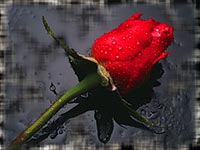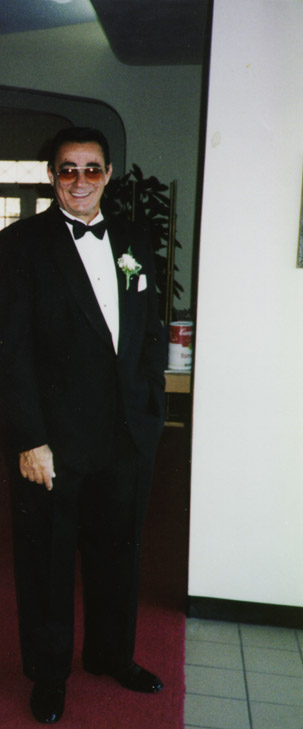 I armed myself with all of the information I could, when we found out my dad had Pancreatic Cancer. I found that the prognosis is extremely grave. Although there is research being done in this area, detection is extremely difficult. Pancreatic Cancer is the fourth leading cause of cancer death in America. By the time most people experience symptoms, the cancer has spread to other organs. Approximately, 28,300 Americans will be diagnosed with Pancreatic Cancer this year. Only 19% of them will survive one year after diagnosis.
I have become a volunteer for the American Cancer Society. They dedicate more money to cancer research than any other private, non-for-profit, non-governmental funder of cancer research in the United States.
I ask that you open your hearts, and make a donation to the American Cancer Society, In Memory of Peter J. Brignola. We can no longer stay silent about this very silent disease. By simply making a donation, we can offer Pancreatic Cancer patients in the future, more treatment options, raise awareness, and promote early detection. Make a difference today, and send a donation to:
The American Cancer Society
3407 NW 9 Avenue, Suite 100
Fort Lauderdale, FL 33309
Please be sure to put "In Memory of Peter J. Brignola" on the memo part of your check.
The Brignola Family wishes to thank you in advance for your kindness. The American Cancer Society will send you an acknowledgement of your donation.

My father, Peter, was born on December 13, 1928 in Hoboken, New Jersey. He was one of six in a close Italian family. When he was young, he was what you might call "a rebel". He was very independent and did what he wanted to do. He was an animal lover and had many horses and dogs. In the late 1940's and early 1950's he rode Harley Davidson's with The New York Wheelers. He told many stories about tricks he did on his bike and trips to California. My father also had many beautiful cars and was a strict believer in keeping a car neat and clean. He enjoyed horse racing and playing golf. In fact, he taught my brother, Pete how to play and then his son, Anthony. Both of them seem to have inherited the love of the game and a natural swing. My father was a simple man who did not desire material things to be happy. He was happy just being with his family and family was most important to him. He was the best father anyone could have. We would sit on the steps and wait for him to come home from work. We'd watch each car go by, and then finally, there he was. We were so happy, because when he came home he was totally devoted to playing with us and we played every sport you could think of in our back yard. He also played board games with us and taught us how to play cards, took us fishing, and to the beach. There was never a dull moment. Even our friends would enjoy spending time with my dad, the man they called "Mr. B." He and my mom took Peter and I out to dinner every Friday night. Although dad was very strict, he was really a teddy bear inside. We had alot of chores to do and they had to be done, or else. From when I was very little, I remember looking up at him and feeling this overwhelming sense of love and pride. I was so lucky that he was my dad. To me, my father was on the highest pedestal there could ever be. He was the most handsome, funny, loving man I will ever know in my lifetime. He was my world, my everything. I love Frank Sinatra because my dad loved him so much. When we were little, he'd play his music around the house and before long, I knew all the words by heart. We would sit around the old record player and spend hours listening to Sinatra. He was a husband who was fun, loving, honest and true. He was a grandfather who was really one of the kids. His grandchildren were his life. And finally, he was a friend to all. My father would give you anything he had. He was the cook in our family and no matter what he made, it tasted better than anything you ever had before. He just had the touch. No one could come to the house without being fed. He would whip something up and would not take no for an answer. He never had any health problems in his 70 years. He looked and acted so young. He rode his bicycle 10 miles a day, played golf, did his own lawn, washed his car, played with his grandchildren, and helped my mother take care of the house. He was as solid as a rock. He was a good man with a good heart and a love for life and he was taken from us too soon.

On October 2, 1999, our lives were changed forever. After having fever and chills for several weeks, he went to the emergency room. After hours of not finding anything wrong, they did one final ultrasound of the gallbladder. At that time, they found a mass on his pancreas and many lesions on his liver. He came home from the hospital that night, and told us that he knew he didn't have long to live and that he was accepting of what was to come. He knew he was going to die. We, on the other hand, were completely devasted and very afraid and could not believe his attitude about it. Even so, he agreed to have chemo treatments. Even then, he was not selfish. He did not want the chemo, but he did it for us. After 4 treatments, he decided to stop. He could no longer do anything. He became very weak and very tired. He was so brave. On December 28, 1999 at 10:32 p.m., my father passed away at home, with his family at his bedside. He died less than three months after he was diagnosed. There is not a minute of any day that he is not missed by all of us.
He was the rock, the strength, the back-bone of our family and now he is gone. I would have given him a limb or an organ in a minute, to have him here alittle longer. He already had my heart. A part of my heart will never beat again. I will always admire his courage and strength... I will always remember his smile and his laugh... I will always feel his love... I will always miss him... And I will love him forever.

This website will offer information about Pancreatic Cancer and provide an address to make a donation to The American Cancer Society towards the research of Pancreatic Cancer. It will also tell you a brief story about the way my father lived, and the way he died; with dignity and courage.




November is Pancreatic Cancer Awareness Month. Please show your support for those who are currently fighting this disease and for those we have lost by wearing a purple ribbon.





A father's legacy is not riches, possessions, or worldly goods of any kind; it is the way he lived, the lives he touched, the promises he kept...
It is the kind of man he was.
Author Unknown





I have seen strength,
like an oak in the storm...
I have felt gentleness,
like a golden summer dawn...
I have heard laughter,
like a splashing waterfall...
I have felt protection,
like a shelter all around...
All from a life that gave me life...
All from my father's love.
M.E. MIRO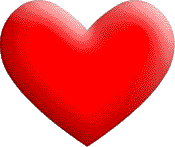 I have corresponded with many wonderful people via this website who have loved ones who are fighting this disease and some who have been lost to Pancreatic Cancer. I feel it is necessary to acknowledge that loss in this way, as I have grown to care tremendously about the people who write me. These are just a few.

IN MEMORY OF:
Leandro "Lee" Surace who died at home on March 18, 2001. He was Sr. Vice- President and CEO of L.L. Bean, Inc. where he worked for 30 years. He is loved and missed so very much by his wife Jean, 3 children; Darren, Kelly, and Joseph and 2 grandchildren; Ryan and Cassidy
------------------------------------------
Jason Weiner who died on Saturday, February 17, 2001 with his family by his side. Mr. Weiner has a large family and is described as being a terrific husband and father and he is missed by all.
-------------------------------------------
David S. Finney who died on April 1, 2001 at the age of 69, after battling the disease for over 2 years. He was a hard-working teacher dedicated to helping his student. Over the years he touched many lives with his goodness and generousity. His sense of humor will be greatly missed by all. Loved always by his wife Aline, 5 children; David, Michael, Carol, Richard and Linda, daughers and sons in law; Sharon, Mary, Les, and Larry, and 3 grandchildren; Steven, Sean and Sara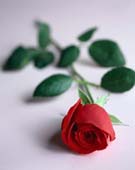 We hosted the First Annual Peter J. Brignola Golf Tournament for The American Cancer Society on June 10, 2001. It was a big success!! We had 100 players and 36 holes sponsored. I would like to thank everyone who participated and made donations. Lots of fun was had by all.
The 2nd Annual took place on Sunday, May 19, 2002 and we raised more money towards the research of this horrible disease. We had 57 holes sponsored this year and have dealt with many thoughtful, generous people who helped to make this tournament a success! It poored rain all morning and we almost didnt play. Just about tee time, it cleared up. Due to the rain, only half the people showed up, but we are so grateful to them for coming out in such awful weather. I think it became less about golf and more about friendship and our cause. My brother Pete, has many wonderful friends who played our tournament.
The 3rd Annual Peter J. Brignola Golf Tournament was held on Sunday, May 4, 2003 at 1:30 p.m. at Grand Palms Country Club. Once again, we had a terrific time and lots of money was raised for the ACS towards research of pancreatic cancer. Many of the people who played have been with us every year. Thank you to everyone for your support!
When cancer touches your life, everything changes. We need to do our part to help them find a cure or a way to manage and detect this disease more successfully before it spreads. Other cancers such as breast, lung, prostate and colon, recieve over 16 million dollars each towards research according to The American Cancer Society. Pancreatic Cancer only receives $825,000 per year towards research and it currently receives almost no National Attention. If you have a loved one who has been diagnosed with this disease or if you have lost someone to pancreatic cancer, and you feel like you want to do something to help, please email me for details on how to do so.


Irwin Winter lost his hard fought battle and died on Wednesday, August 15, 2001. He was 72 years old. He was taken from us too soon. He was a wonderful husband, father, and grandfather and he will be greatly missed by his entire family; Wife Pearl, Daughters Hildy and Jill, Son Jeff, Sons in law David and Scott, Daughter in law Barbara, and Grandchildren Westin, Steven, and Matthew.
-------------------------------------------------



In Memory of Paul G. Johnson, who went to his heavenly home on January 25, 2002. Paul fought the pancreatic cancer beast with courage and dignity for 8 months, always more concerned for his family than himself. Paul owned a trucking company in a small Illinois town and loved to fish. He will be missed so much by his family and many friends. Paul is survived by his wife, Laurie; children Kristine, Michael, Joel and Jacob, and grandchildren Austin, Aislinn, and Aidan. May the Lord bless him and keep him.



Anthony Piacente
6/29/21 - 7/29/01
Born in Brooklyn, NY and lived in Florida for the last 24 years. He was a wonderful, loving, husband and father and grandfather who will live on in our hearts forever.

My dear friend Leslie, lost her father, John Maguire to lung cancer on September 20, 2002. He is survived by his wife Jeanne; daughters Patti, Connie and Leslie; their spouses Rick and Carlos; and five grandchildren Jillian, Chase, Noah, Trent and Lily. He will be missed and remembered always.





We were acknowledged in The American Cancer Society's Annual ORDER OF THE SWORD Roster 2001 as a contributer in the Gold Category for the Florida Division.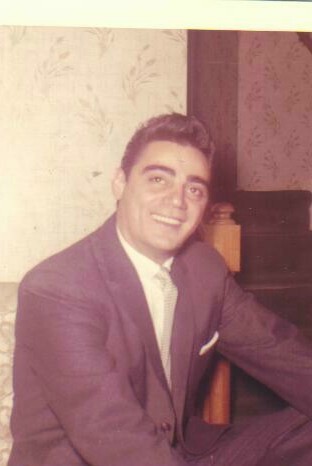 A special dedication goes to my fathers' first born son,
Paul Peter Brignola, who passed away on June 17, 1971. He is also missed and will never be forgotten. Our hope is that they are together again and watching over us. May he rest in peace.